Expert & Compassionate Care
Located in Connecticut, the doctors and staff at Eye Physicians & Surgeons, PC have provided expert and compassionate eye care services for the whole family for nearly 30 years. We utilize state-of-the-art equipment and techniques in a friendly and personalized atmosphere. We provide general services including glasses and contact lenses. All offices have on site optical shops with the most fashionable and functional styles of glasses and frames.
Our team of board certified physicians includes specialists in retina, cornea, laser vision correction (LASIK/PRK), pediatric ophthalmology and adult strabismus, low vision, as well as oculoplastic/cosmetic surgery. We treat all conditions including dry eye, macular degeneration, cataracts, glaucoma, and diabetes. Whether it's a first pair of glasses or advanced cataract surgery, our physicians are there for you.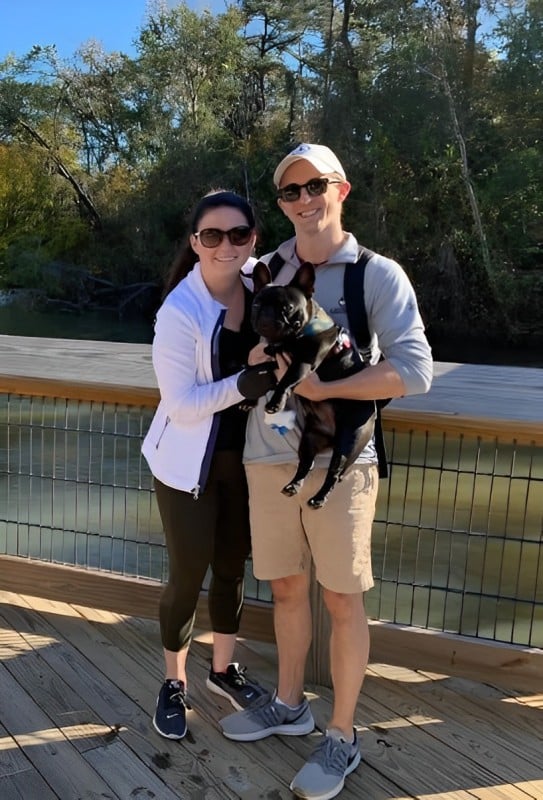 Meet The Newest Member of the Team
Board-certified Doctor Brendan Lawson is committed to high standards of integrity in patient care.
Dr. Lawson joined Eye Physicians and Surgeons, P.C. in 2023 after completing a fellowship in glaucoma at Tufts University / New England Eye Center and Ophthalmic Consultants of Boston. After completing his undergraduate studies at Lafayette College in Easton, PA he attended medical school at Lake Erie College of Osteopathic Medicine, followed by a clinical and research fellowship in Ocular Pathology at the University of Wisconsin-Madison.
Ophthalmology has always been his calling.
As a very nearsighted kid, each year I would go to the eye doctor to get new glasses. It was very exciting because after every appointment I would experience a huge improvement in my vision and quality of life. A mission trip to Guatemala during my undergraduate studies helped seal the deal. By then I knew I belonged in the eye care field and never looked back.  He and his wife recently welcomed their first baby shortly after moving to CT. You can imagine why he loves a nice espresso. Now booking appointments.
Dr. Samuel Sprotzer was a Board Certified Ophthalmologist and founder of Eye Physicians and Surgeons, P.C., one of the largest multispecialty ophthalmology practices in the New Haven area. He had been in practice for more than 25 years, with subspecialty training and expertise in cataract and anterior segment surgery, refractive surgery, and laser vision correction.
What Our Patients Are Saying
I drive an hour to see Dr. Galvin. My daughter has a special situation with her eyes and the care Dr. Galvin gives is immeasurable. She is great with children ...
I'm a rather difficult patient... especially when it comes to anything eye related. In fact, I can't even touch my own eye balls. People with such phobias typically need to ...
Dr. Bacal is phenomenal. He has been my children's eye doctor for 15 years and did surgery on both of them. He is professional and has a wonderful bedside manner. My ...
It was my first visit and I was experiencing a little anxiety. Dr. Shapiro was terrific. He was kind, lighthearted, and the consummate professional. I felt comfortable posing whatever concerns ...
Dr. Bowen is very skilled and personable. I have had very poor vision with major difficulties. Over the years she has been attentive, caring, and gone above and beyond to ...
I met with Dr. Sana Bautista in her Connecticut offices and could be happier with the care I received at the hands of this very talented Oculoplastic Surgeon. It is ...
I was not comfortable going to a 'LASIK mill' where the patient meets with the technicians for the pre-operative evaluation and only meets the surgeon on the day of the ...
I am 70 and have been going to Eye Physicians and Surgeons for at least 30 years. My prior physician passed away and Dr. Faridi was recommended to me. I am so ...
After having vision problems for a year and a half after cataract surgery, I finally found Dr. Levinson. After my first consultation with him I knew he was the right ...
Dr. Voldman is a total professional in every sense of the word. He recently removed a serious cataract from my wife's right eye, and the procedure could not have gone ...
Dry Age Related Macula Degeneration is the leading cause of severe vision loss over the age of 50. Dry ARMD has three stages; early, intermediate, advanced. Treatment of Dry Age Related Macula Degeneration (dAMD) is focused on limiting disease progression by utilizing over the counter oral supplements, namely AREDS2 vitamins. ...
Both supermodel Christie Brinkley and Bono, the lead singer of U2, were diagnosed with glaucoma during a routine eye exam. Both were also surprised by the diagnosis since they weren't experiencing problems with their vision. That's the sinister nature of glaucoma, one of the leading causes of blindness worldwide: People with glaucoma ...